Roll Rings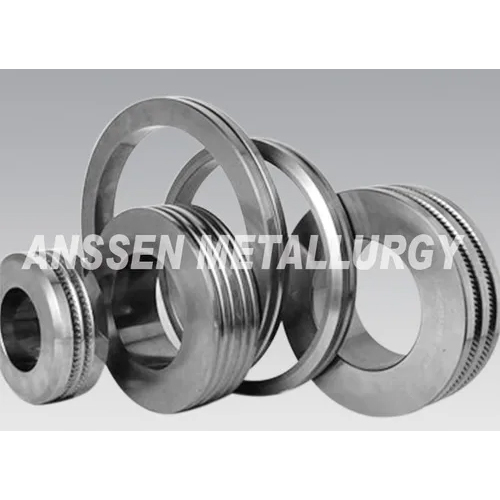 Roll Rings
Price And Quantity
Product Specifications
Product Description
ANSSEN started to supply roll rings for high speed rolling of steel wires and bars to the domestic and international customers from year 1993. ANSSEN can supply roll rings for PFM, finishing roll, reducing & sizing roll, pinch roll, guide roll, insert, thread roll, composite roll (the external diameter max. 470mm) and rolls for cold rolling ribbed bar. The yearly capacity is over 20,000 pcs.
Major equipment: 1000 ton Press, 60 Bar Sinter-HIP Furnace, high precision grinding machine, ultrasonic flaw detector, laser marker and stress elimination machine, which make sure each roll ring has the same high quality.
ANSSEN can offer roll rings with different dimensions and can also produce roll according to your special requirements, like making groove before the sintering which can shorten the delivery time effectively and leave out the expensive and time-consuming machining process for you. We make stress elimination for each product.
The working procedures: fully communicate with the customers to understand their different demands. So our engineers can give you advice when you choose the grade, determine the data of grinding and cutting, use roll and trace the roll performance.